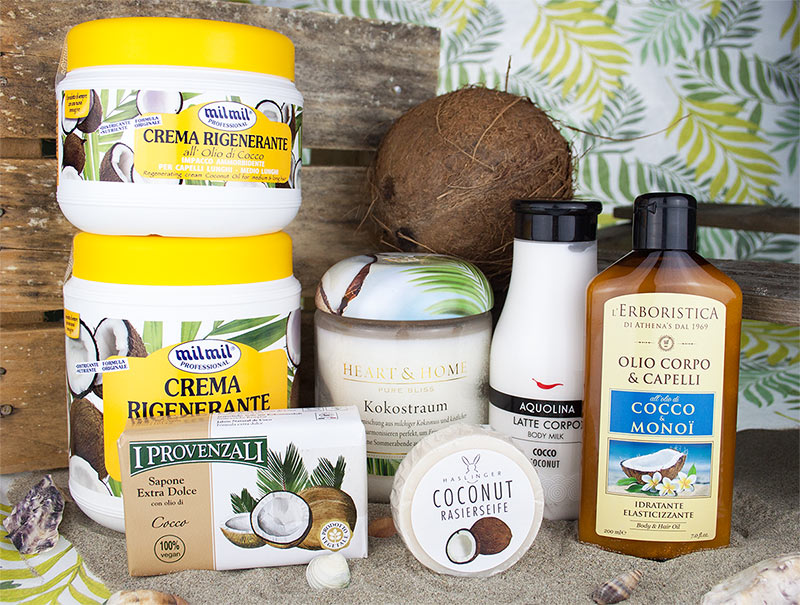 The coconut
The oil from the pulp of the coconut is for body, face and hair. A true all-rounder!
Coconut oil is rich in minerals, antioxidants and vitamins. And due to its antibacterial and nourishing effect it is even suitable for irritated, oily problem skin.
That sounds tempting and that is why the manufacturers of well-known products rely on natural wonder care.
But not only as a nourishing ingredient is coconut popular, but also as a fragrance. Coconut is pure summer feeling. And that's why it's back in fashion right now when it's time to vacation.
Of course we have some products with cocco in our assortmentt. Enjoy browsing!
Bulletproof Coffee
Thanks to its unsaturated fatty acids, coconut oil is also appreciated in healthy cooking. It is for example part of the Bulletproof Coffees. The bulletproof coffee is a true bundle of energy and should even help you to lose weight.
We tried it on our blog mydambiro.de ... And a recipe is also included.